Customer Information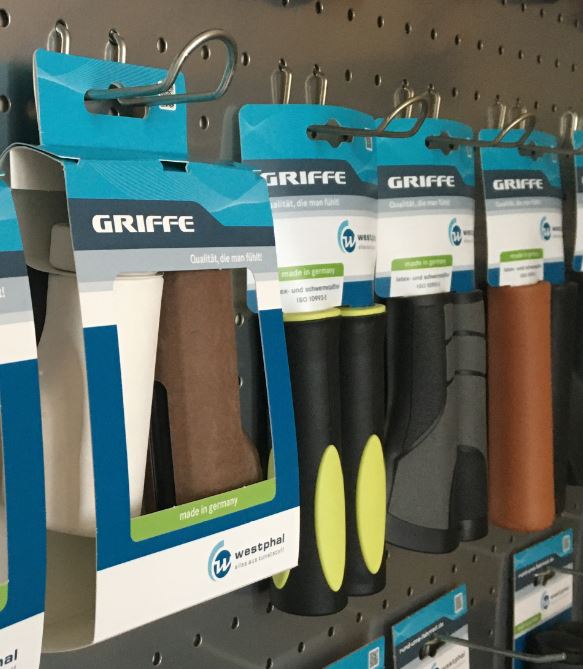 You bought one of our products?
Thanks for buying a product produced by westphal "truly made in Bielefeld".
Our sales cards are printed locally with Kolbe, Versmold. The carbon footprint was compensated: The packaging is climate neutral.
If you have any concerns about your health and need some information about potential allergy triggers or toxic components please consult our information sheet.
You bought new grips for your bike or your wheel chair? Please find here some advice how to assemble them safely.
In case you bought one of our grips with fixation system you will find some information about the functionality of the system when clicking here.
Are you interested what we do to save energy and ressources? Please click here to find more information about our energy saving measures.
The assembly of spokes protecor "Regina" is explained in the following video: